People find it impossible to look away once seeing an Italian car on the street. The aesthetics from this nation is as gorgeous as its car production. So in this article, we shall have a look at the top Italian car brands and their real success stories.
These might reflect their strong dedication and artistic innovation that led to the rise of this automobile industry nowadays. Whenever you cannot determine which label name to go for, check out our recommended list below!
Top 8 Best Italian Car Brands Of All Time
1. Ferrari (1939)
If you have to find a car that can take your breath away, then look no further than Ferrari. It's one of the largest luxury sports car manufacturers we've often seen in movies and magazines. In the past, Ferrari and Alfa Romeo used to stay under the same roof.
However, Enzo Ferrari soon decided to break free to set his own firm in 1939. He's an Italian motor racer and the founder of the Scuderia Ferrari Grand Prix racing team. Now Ferrari is one of the most famous luxury brand names worldwide.
The brand keeps rising and gets protected through licenses so that they can choose manufacturers and distributors in different sectors.
In 2014, Ferrari opened two museums to display the future and history of the brand. There's one in Modena and another one in Maranello, nearby its headquarter. As for its exquisite creations, the most popular models include Ferrari Testarossa, Ferrari Enzo, Ferrari 458, and F40.
See more: 10 best German Car brands
2. Fiat (1899)
Fiat is one of the biggest Italian car brands owning a long history that distinguishes itself as the creative one.
Giovanni Agnelli established the company in 1899 and then set up the first plant in Turin, Italy. This factory was a bit small and only hired 150 people every day. However, nothing stopped this automaker from gaining success in its home country.
The brand strives for growing exotic and innovative technology applied for railways, trucks, and airplanes. Not only that, but Fiat also brings an irresistible Italian charm going a long way with its crossovers and cars.
Since then, the label has captured the hearts of any driver who desires great fun out of their dull lives. It gives you a spunky feel when driving in the best fuel economy.
3. Lancia (1906)
1906 is the time when Lancia was born and everyone mentions it as something contemporary and elegant. Also, it has interpreted the Italian style to every product for over 100 years.
So basically, Lancia doesn't follow trends but only focuses on innovativeness and personality. Vincenzo Lancia is the one setting up this automaker in Italy and named it Lancia & C at first.
After 60 years, the Fiat Group bought that firm and launched two racing buddies: Vincenzo Lancia and Claudio Fogolin. But the most interesting thing about the brand is that it has no attraction out of Italy.
Unlike other Italian car brands, Fiat doesn't have any heritage in Europe and the US. Despite that, Lancia still receives wide recognition for its Delta, Stratos, and Fulvia.
4. Maserati (1914)
Cars from Maserati are made with the highest attention to every detail, making them real masterpieces. It got owned by Fiat Chrysler Automobiles currently.
Tracing back to its history, the Maserati brothers founded the auto workshop in 1914. They also made the first car in 1926 but then sold it to the Adolfo Orsi family in 1937.
In the 1990s, Fiat handed over control of this brand to Ferrari. This led to all Maserati cars having a Ferrari-made engine under the hood. The staple from its wide range of 4-door saloons was introduced in the late 1960s.
Until now, Maserati cars have passed six generations, and own some most recognizable cars during its history. They're Maserati GranTurismo, Quattropole, and 5000GT.
5. Pagani (1992)
In 1992, Pagani company got set up by Horacio Pagani in San Cesario Sul Panaro, Italy. He was an Italian Argentine engineer in the car industry. It seems that he finally found his fortune in this country when joined Lamborghini.
Horacio Pagani successfully designed and built the Countach Evoluzione with heavy carbon fiber. This car owns unpainted panels and was made for weight reduction.
Nowadays, the company remains following its philosophy in driving: art and science should be together as always. Pagani wants to create harmony between these two majors and loves its cars to catch the best moments.
For the brand, past and future encounter at a good time, and that's when creativity begins rising. As you know, the most expensive Pagani car costs around $3.5 million without extra taxes and other gizmos.
6. Lamborghini (1963)
The history of Lamborghini is described as the story of the dream come true.
Started as the brainchild of Ferruccio Lamborghini, the company is a perfect example of excitement in this industry. He founded it in 1963 as a competitor with Ferrari and made Lamborghini strive fast during the first decades. The first model got officially launched at the Turin Auto Show in 1963.
Success arrived instantly after the introduction of the initial copy, the Lamborghini 350GT. This entered into the series manufacturing less than one year later.
Today, its high-end car variants can make anyone's jaw drop with the robotic modern technology. The raging bull of this car world never let us down by delivering the vitality of the Taurus from Ferruccio Lamborghini.
Though passing extreme periods like getting filed for bankruptcy, the brand remains the world icon in the automobile industry. Some of the greatest and most beautiful cars ever built are Aventador LP700-4, Reventon, Gallardo, and Diablo.
7. Alfa Romeo (1910)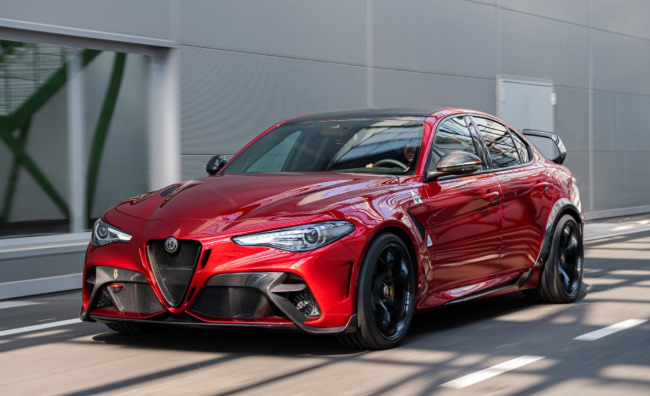 When it comes to cars made in Italy, Alfa Romeo is a flawless example not to miss from the list.
The company got set up in Milan in 1910. That happened as Cavalier Ugo Stella obtained the shares from a plant of a French car manufacturer. At first, the automotive got made in Naples but the factory soon moved close to the city of Milan.
By entering its world, you get to witness the most delicate Italian design throughout the models. The brand aims at the mix-match of quality and the dynamic design that stands for Italian styling.
Such elements appear as iconic aesthetic features of Alfa Romeo, not to mention how harmonious the external layer feels.
8. Abarth (1949)
It's a well-known Italian racing and streetcar manufacturer established by Carlo Abarth in 1949. He's a legend in the automotive making, especially when can make his scooter go faster at a young age.
His first car was the 204 A roadster, a derivation of Fiat 1100. Later, Carlo acquired the remains of Cisitalia Automobili including that classic model as well.
In reality, the brand is renowned for sporty cars of the 500 and the Abarth 124 GT. And its fans love them for their compact design and good performance on the road.
According to Fiat, Abarth will make all-electric cars but doesn't reveal what its first model would be like. By 2024, its product lineup would be available with an electric battery form.
Love racing & sport car, don't miss these 8 Best German Sports Car Brands!
Final Words
It's not only about styling but also the quality, performance, and driving passion each car maker offers. The models from these manufacturers got crafted by those who truly care about each detail.
Among the above best Italian car brands, which one will amaze and delight you the most? Feel free to share your opinion in the comment below.