Germany owns, out of other European countries, the highest reputation for the technical manufacture of firearms. However, several German gun brands in the market are committed to offering the most reliable products to the range. Thus, choosing the best one among them is not an easy task.
Today, we're going to walk through some of the best companies in the aspect of capacity, accuracy, design, and performance. Now meet the eight best gun manufacturers from Germany as below.
Top 8 Best German Gun Brands You'll Love Learning Inside And Out
1. Carl Walther GmbH Sportwaffen (1886)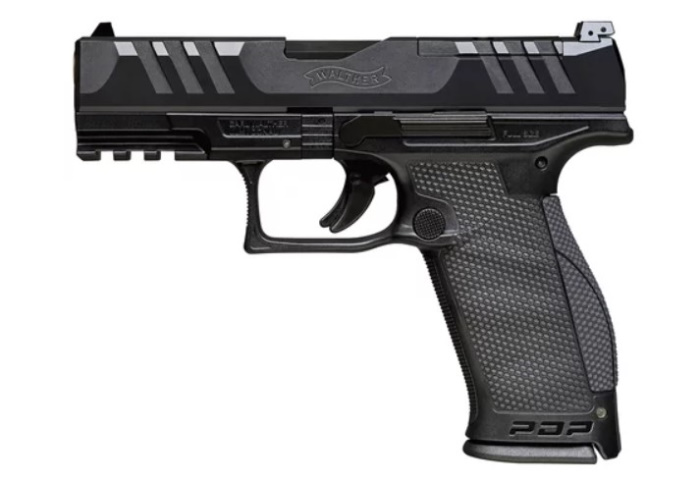 It was also known as Walther, a famous German gun manufacturer and a subsidiary of the PW Group. Carl Walther set up the company in 1886 and employed more laborers to satisfy the rising demand for sporting and hunting rifles. Its semi-automatic pistols made in the late 1930s used to be the first choice for the fictional character James Bond.
Each firearm gets designed and tailored by the skillful gunsmith to meet every technical and aesthetic criterion. The gun is more than just a service gun or a sporting gun. In other words, It needs to reflect the customer's individuality when in use. The newest product from Walther is the PPK, one of the most innovative pistols with timeless and superior features.
2. MAUSER (1871)
MAUSER gets first recognized as Königliche Waffen Schmieden, a striking arms manufacturer among other German gun brands since the 1870s. They specialized in producing semi-automatic pistols and manual rifles for the military forces. Nowadays, MAUSER has become an icon for the brilliant hunting gun experience for more than 140 years.
Apart from the down-to-earth hunting rifles, the brand also has the newest technology from DIANA for its air guns. Their rear metal slide can get adjusted sideways with the filling pressure at 200 bar. If you want a premium and high-quality firearm, then you will love to get a hold of this compressed-air powered rifle.
3. Heckler & Koch (1948)
Another world-class German shotgun brand not to miss in the list is Heckler & Koch. It's a German company established in 1948 by Alex Seidel, Theodor Koch, and Edmund Heckler.
People mention it as one of the best weapon designers on the planet. You can have beautiful and reliable handguns that allow for fast and precise follow-up shots from the brand.
The gun manufacturer is also renowned for supplying firearms to the military and other special units to combat terrorism. Some of them are the U.S Navy Seals, the British SAS, and the French GSG-9. Heckler & Koch also develop a long-range machine gun that owns a high rate of fire and flexibility.in operation.
Check more: Best German Cigarette Brands: List Of Top 7
4. German Sport Guns (2002)

Since its establishment in 2002, Esne-Hoingen, Germany, the brand has become one of the leading manufacturers in the firearm sector. By combining the craftsmanship with iconic guns, German Sport Guns is committed to offering excellent and cost-effective shooting performance. You'll get to have fun with the precision, the weight, and the feel of real military guns.
GSG products gain so much love from every fan worldwide, no matter if it's an AR-style firearm or a high-performance pistol. With great styling and cool features, the guns from the brand suit both novice and expert shooters. Since the brand has been around for years, and have gained great success with their HK MP5 and .22LR trainer.
5. C.G. Haenel (1840)

Since 1840, C.G. Haenel has been an expert in firearms for hunting, defense, and sport with the Suhl Merkel Group. The company provides safe defense rifles in which you can feel its passion for the love of active hunting. Its product range consists of several items filled with great ideas and weapon concepts.
As a traditional brand for guns, C.G Haenel aims at precise and functional characteristics in designing and making processes. For the current rifles, the brand reaches pragmatic and high-performance products. However, it doesn't omit the love of classic concepts of firearms manufacturing. Haenel rifles can make you feel modern but not too fashionable.
6. DIANA (1890)

With a history of 130 years, DIANA has been linked to the finest innovation and best air gun manufacturing. It ends up launching powerful and practical masterpieces with high reliability and accuracy.
Diana's firearms get made with state-of-the-art technology and great attention to detail. Along with that, its top repair service is another reason for DIANA's reputation today.
Designed by master engineers, the German brand's air rifle is one of the most badass guns today. It stands out from others in both look, power, and performance. Also, this work of art can serve as a sporting gun and a hunting one with outstanding precision.
7. D.A.R GmbH

Out of other German gun brands, D.A.R GmbH focuses on manufacturing decent automatic rifles for sporting and hunting. Some of its popular weapons are the sophisticated AR-10 and AR-15 types.
The brand strives hard to reach perfection and Germany's high-quality technology. For this reason, most D.A.R GmbH products need to meet the top standards.
Whenever we speak of D.A.R, the "made in Germany" term and excellent workmanship show up in our minds. The company covers every steel part of its rifles such as the barrel profile and other parts with Tenifer coating. Doing so helps protect them from wear and tear as well as rust.
8. Waffen Jung GmbH
Waffen Jung GmbH gives the best to serve all hunters better than ever. With a delicate combination of solid craftsmanship and aesthetic design, their rifles gain great popularity in the world. It's the excellence in gunsmithing and innovative ideas making the whole success of the brand. As a customer of Waffen Jung, you can enjoy the highest-quality firearms.
Since the company loves endless imagination, they have a great number of talented engravers to fulfill every customer's wish. Each rifle gets beautifully tailored to satisfy hunting criteria and personal tastes.
Final Words
You probably know what you want after meeting the 8 best German gun brands on the planet. These builders are experts in producing the finest guns, so choosing the top among them is not an easy task. Rather than finding something similar to others, getting a maker famous for building innovative and successful firearms is better. Heckler & Koch is the coolest choice to make here.