The allure of the steel-string instruments is undeniable as it comes to their sound, feel and design. In Germany, the guitar-making process concentrates on meeting aesthetic style, superior tones, and contemporary details. Today, we expose the most desirable German guitar brands to help you save time finding your favorite.
Some of them have custom services, so consider if you need them or only the product lineup. There are also a few labels having less reputation but still good though.
8 Best German Guitar Brands Are High Up On The List
1. Hofner (1887)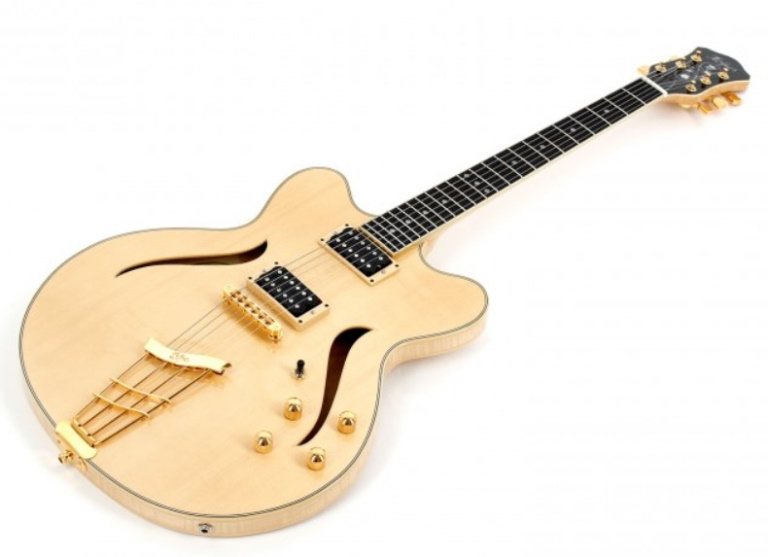 Karl Hofner GmbH is a maker of musical instruments, and one of its divisions specializes in manufacturing guitars and basses. As compared with other German guitar brands, Hofner guitars are popular for their beautiful looks and astounding tones.
The company got established by Luthier Karl Hofner in Schonbach, Germany in 1887. This man soon turned into the biggest manufacturer in the nation. His company's fame started spreading worldwide later on.
Though their products come up at budget prices, they gain so much appeal in Europe. If you go in for a guitar with clarity and tone, then Hofner won't let you down. Among classical guitars, Hofner's stringed instrument can amaze the players with the bell-like sound that is so alluring. The others might not stand out in that way but show a slightly mellower and rounder tone.
2. Huttl (1946)
Guitars from Huttl are widely known as the classy archtop instruments in Germany. It's Wolfgang Huttl who set up the company in 1946. Not long after that, he owned a factory of about 50 workers who focused on making guitars and basses only. Most of them are acoustic models while the rest are electrics.
Huttl is also a vintage German guitar brand with its archtop instrument built in the late 1950s. It's called 'Rolyford' which is a versatile and well-made model for real.
Another most wanted guitar of the brand is Huttl Opus since it looks cool with pearl binding and color stripes design. Its neck is straight and can play pretty well without a buzzing sound.
3. Hoyer (1784)
Another popular German electric guitar brand that should be on the radar is Hoyer. Its guitars get made for enthusiastic musicians and beautiful music. Back to the past, when Hoyer's origin stated in a workshop in Bohemia, its target is to build instruments to support the musicians and enable them to infuse souls to music.
To succeed in doing this, they strive hard to keep every design and idea as simple as possible. Hoyer trusts that a musical instrument is a partner, not the center of attention. And there's a great variety of models out there for you to choose from, from the Stratoid to the Mustang vibrato. These picks all apply high standards for durability, design, and sound.
You'll love: Best German Piano Brands – List Of Top 6
4. Framus (1946)
The root of Framus is to be seen in the town of Schoenbach, Germany. Like other string instrument manufacturers, the brand is an expert in making basses, violin, electric and acoustic guitars. In 1995, it made a new range of premium tube amps and other classical models. Some of the technical innovations get found in the Framus museum nowadays.
It's where people get to see the legendary Star Bass and other Attila Zoller instruments. Such a large collection delivers a unique insight into an astounding part of German instrument-making history.
You can shop here for vintage and used guitars from Framus if you want. A customer can earn a Framus guitar at an attractive price. Each gets made with the love and experience of the qualified team.
5. Hopf (1669)
The Hopf makes some decent-quality classical guitars with comfy-playing characteristics today. It has always been a reputed German manufacturer of instruments since 1909 during the World Wars. As a family guitar agency, they depend on the belief of the customers.
Today, Hopf is one of the leading guitar makers in the nation. Several builders learned with Hopf and then opened their workshops.
Speaking of their guitars, what makes them special is their top construction. There's an extra membrane under the top, which helps to produce beautiful sounds. The instrument itself plays well, so it's made for perfection in the musical context.
6. Duesenberg (1986)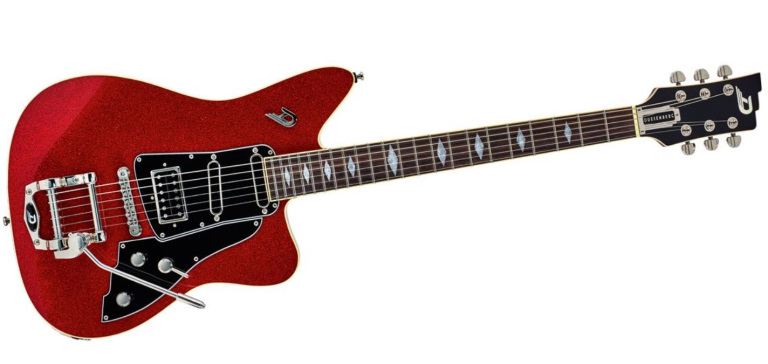 Duesenberg guitars combine clarity with a level of microphony that many guitarists love. It's a German brand for electric instruments and was set up in 1986. Duesenberg shows a liking for 3-step geometry that is known as its foundation of design. Apart from guitars, the company also creates some of the high-end musical tools, including amplifiers and guitar pedals.
Out of German guitar brands, Duesenberg has made waves with beautiful guitars and attention to every detail on their instruments. They're built for top-drawer performances with an inspiring tone and excellent vibrato that can allure anyone.
7. Musima (1952)
In 1952, Musima got founded with the participation of the craftsmen and family enterprises under the management. It's well-known for producing orchestral instruments from the German Democratic Republic. In the 1980s, the brand exported acoustic and electric guitars to over 50 countries in the world.
Today, it becomes one of the largest trading companies for musical instruments in Markneukirchen, Germany. This lies nearby the Czech border and owns a long history as a place of luthiery. The rest of these instrument makers went to Musima factory after its establishment. As for its guitars, they get made by highly experienced craftsmen and reserved for export.
8. Meinel & Herold (1893)
Meinel & Herold is another renowned German brand producing rare and gorgeous electric guitars in Klingenthal, Saxony, south-eastern Germany. Apart from guitars, the company is also a distributor of many musical instruments such as accordions, violins, and harmonicas.
One of its common instruments is the electric bass from the mid-60s. The body of this model is made of beech plywood and maple veneer. Its neck gets connected to the body with screws.
Final Words
With the large amount of data we have revealed above, you probably know what guitar to have in your collection. From Hofner to Meinel & Herold, they have hundreds of acoustic and electric guitars you desire.
So among these German guitar brands, which one will you choose to go in for at last? Leave your opinion below so that we shall give you better advice!