When it comes to Germany, many people think of beer, sausage, or some traditional Bavarian dances. Well, this may surprise you, but in fact, Germans drink more coffee than beer or water on average.
Many German coffee brands have created a fascinating reputation in this coffee-loving country, and in this post, we will list out the top 10 brands from Deutschland. If you are searching for a German coffee guide, look no more, and let's dive right in!
Top 10 Best German Coffee Brands
1. Alois Dallmayr (1700) – Most popular coffee brands in Germany
Being one of the most popular coffee brands in Germany, Dallmayr offers its best arabica beans from well-known growing areas all over the world.
It is synonymous with outstanding products and service quality with a tradition going back more than 300 years from Munich, and now it has gained a reputation worldwide.
Dallmayr was the first company in Germany that imports coffee from Ethiopia, and since the 70s, the company's largest growing divisions have been the coffee business and the vending machine service, which set the company the premium coffee brand in the market.
2. Jacobs (1895)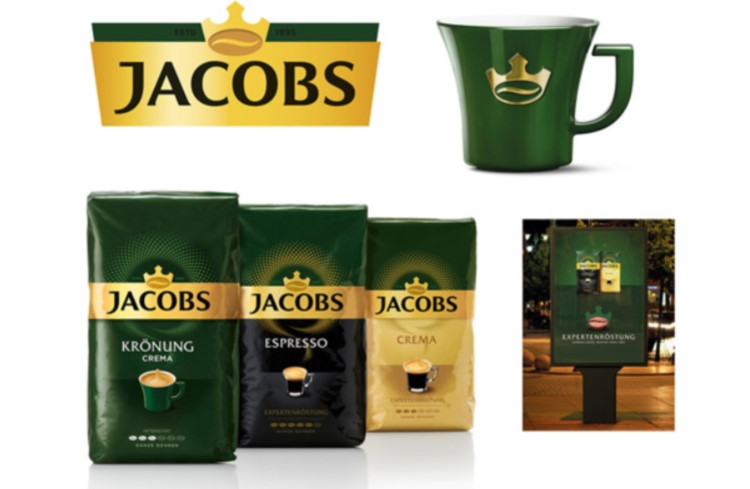 In 1895, Johann Jacobs started his dream by opening a coffee and tea shop in Bremen, Germany, where he roasted his own coffee to treat each variety according to its character and the structure of the beans to give the coffee the unique special taste.
The brand is marketed today by Jacobs Douwe Egberts, and many people praised it for having a smooth and mellow taste, making Jacobs a popular choice all over Europe.
Its leading coffee Krönung, which means coronation in German, is marketed as Monarch in Austria and Russia, and it is famous for its aromatic qualities that satisfy many coffee lovers.
Jacobs offers ground coffee, whole beans, and instant coffee for a quick caffeine boost in your day.
3. Tchibo (1949)
Tchibo (pronounced [CHEE BO]) was created in Hamburg in 1949 by the two founders Max Herz and Carl Tchilinghiryan. They focused on delivering freshly roasted coffee beans from their facility in Hoheluft, Hamburg via mail to the customers, which was a revolution in the coffee market at that time.
In 1955, Tchibo opened its coffee shop to let customers try the sample coffee before making the purchase decision. While still maintaining the headquarters in Hamburg, the company has expanded its operation in different sectors to be one of the most successful international consumer goods and retail companies, not just a favorite German coffee retailing brand.
Tchibo is the leading company in roasted coffee in many countries with over 1300 coffee shops. Its products can be attained through the Internet, mail order catalogs, and a "store-within-a-store" program at roughly 50,000 bakeries, drug stores, and supermarkets.
4. Eduscho (1924)
Deriving from the founder's name,  Eduard Schopf (eduScho ), Eduscho was founded in 1924 to produce roasted coffee and send it directly to the customer by post.
In the 50s, Eduard's son, Rolf Schopf took over the company, and the Gala coffee, introduced in 1959, was sold in bakeries, which further cemented the brand in German culture.
In the 80s and 90s, Eduscho was one of the market leaders in the cooperation sector with small, local bakeries.
In 1997, it was taken over by Tchibo and up to today, Eduscho keeps selling coffee for customers under the brand name of Gala coffee.
5. IDEE Kaffee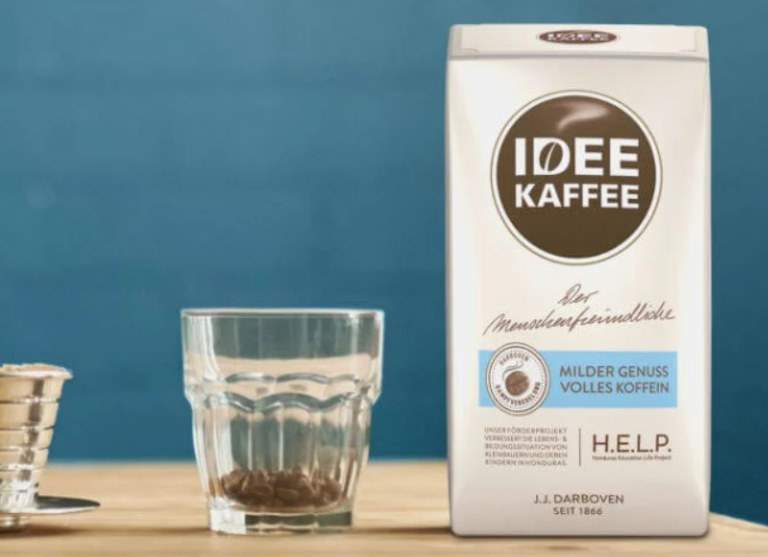 IDEE Kaffee is a member of J.J. Darboven, one of the leading manufacturers in the food and beverage retailing business.
With the revolutionary steam refinement system developed in 1927, before being roasted, IDEE KAFFEE beans are refined carefully with pure steam under pressure & high temperature. This is to create a mild enjoyment yet full caffeine content.
The renowned IDEE KAFFEE is very gentle for sensitive stomachs with a smooth taste and mellow flavor and a silky smooth finish. It also offers the same flavor but is even more convenient with the on-the-go Gold Express instant coffee.
6. Eilles Kaffee (1873)
In 1873, Eilles Kaffee was created by Joseph Eilles and it was the first specialty house for the finest tea and coffee that served the Royal Bavarian court.
Eilles has an extensive range of fine colonial goods such as spices, cocoa, and tea products, combined with the extreme processing care and the unique blend of select beans to create a distinctive coffee experience. It is now considered one of the co-founders of the local tea culture and his name stands for the finest luxury goods.
Nowadays, Eilles Kaffee offers Arabica coffee, Kaffee Gourmet, and instant Eilles with a mild aroma and citrus flavor for a nice, slightly sharp finish. The coffee beans are strong with an aromatic scent and a full-bodied taste, while instant coffee is superb for a convenient cup of coffee with the same flavor and finish.
7. J.J. Darboven (1866)
In 1866, Johann Joachim Darboven founded the J.J. Darboven, and nowadays, the successful business with a wide product range including coffee (EILLES KAFFEE, IDEE KAFFEE,) tea cocoa is managed by Albert Darboven, its fourth generation.
Back in the day, Johann started his business by putting roasted coffee beans in bags and shipping them to different households, which was a brand new way of selling coffee.
Fast forward to 2021, J.J. Darboven is the leader in the catering market in ten countries in Europe. Its coffee is treated in a special finishing process that reduces irritants and bitter substances while keeping the original taste.
8. Enjoué
Enjoué Coffee is made by master-blenders across Europe with a deep root in the heritage of the old Continent. Their coffee is made from the highest quality beans cultivated carefully with the highest farming standards and naturally washed.
With the unique process of preserving the natural oils and essential fats of green beans, plus the slow roasting process for the optimal amount of roast, Enjoué Coffee is packed in special sealed bags to deliver the unique texture and long-lasting freshness and signature aroma.
9. Davidoff
In 1980, the  Ukrainian-Jewish immigrant Zino Davidoff founded the Davidoff company and coffee was one of his biggest passions.
With the founder's experience, knowledge and dedication, Davidoff coffee sets its signature flavor apart from other brands in the market. Its aroma and flavor celebrate the moment as a sensual experience.
The company launched the coffee business in the 90s and quickly became the natural choice for many customers. Although Tchibo took over the coffee production, Davidoff continued making high-quality products and since 2006 has been widely distributed all over the world.
10. Teekanne (1882) – Most flavorful German Coffee Brand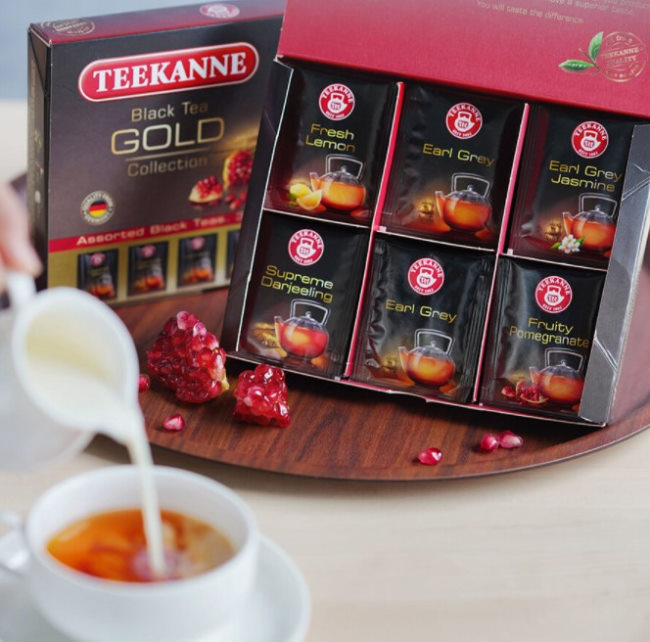 Teekanne (meaning teapot in German) was founded in 1882 in Düsseldorf as a family-owned company providing teas for German customers. They pioneered the method of selling tea in tins and tea mixing on a high level.
The company introduced the first small tea bags for the market and then invented the machine-made tea bag.
Nowadays, Teekanne is one of the foremost manufacturers and distributors of premium tea and coffee products, with more than 7.5 million bags of tea annually.
Teekanne products combine the best and most flavorful ingredients processed to boost the properties of the selected teas and coffee products.
Read more: Top 10 Famous German Beer Brands
Final Words
A true coffee lover understands how important a good cup of coffee is, whether it is hot or cold, in black or mixed with cream or sugar, or even a quick caffeine boost from instant coffee.
Many coffee aficionados have enjoyed the famous German coffee brands for their special flavors, unique aromas and textures, and a wide variety of coffee selections.
Hopefully, this post takes you on a thorough tour to Germany's favorite coffee brands and you can get yourself a fantastic cup of joe.