Outstanding engineering, high value, and personality – that's what helps a bike brand elevate its status in the market and among bike lovers. And with advanced technology, is there any reason why German bicycle brands can't be famous worldwide?
Among the more than 700 million bicycles made in Germany, the big names below have an admirable position in top-quality product lines.
Top 10 Best German Bicycle Brands
1. Canyon (2002)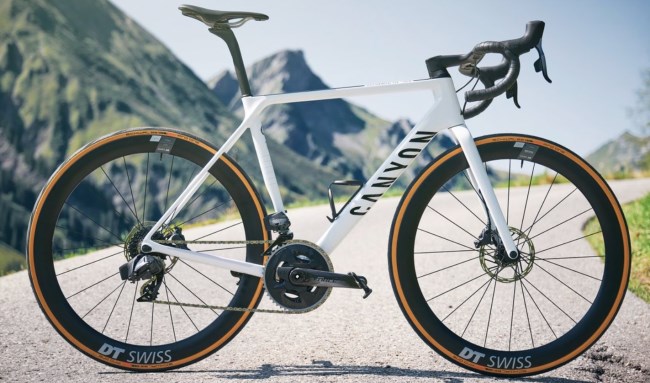 Headquartered in Koblenz – Germany, Canyon establishes a global position in creating innovative products for the world's top racers.
The company offers a wide range of products, from mountain, road, triathlon, hybrid, and e-bikes. Canyon's bicycles deliver multiple victories at international cycling competitions, including the prestigious Tour de France and World Championship.
Canyon began modestly as a supplier of bicycle parts to the Arnold brothers. Therefore, it is not difficult to understand when the company provides high-quality products at reasonable prices in the pocket of the majority of the public. It can be said that the direct-sale brand Canyon creates the most affordable high-end bikes.
2. Riese & Müller (1993)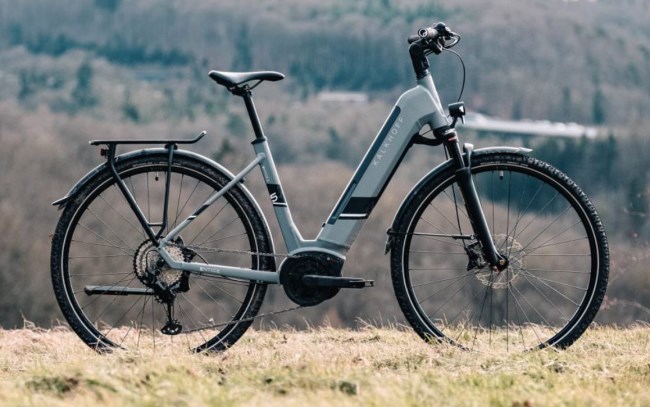 Going from a company operating in a garage to a business reaching 76 million euros a year, Riese & Müller is proud to be a German bike manufacturer who constantly desires to improve and develop the best bikes.
Durability, power, versatility, and high capacity are what people often say about this brand's products.
Riese & Müller makes it difficult for many other brands to compete in the two lines of premium folding bikes and e-bikes. Although the price may be high, the quality is definitely worth it. In particular, with a full-suspension design, Riese & Müller offers very suitable options when it comes to mountain bikes.
3. Stevens (1990)
Stevens bikes are not a strange name among cycling enthusiasts. The brand stands behind the victories of numerous riders in world tournaments, most recently a silver medal at the 2020 World Championship. Stevens' line of custom racing and cyclocross bikes is leading the market now.
Over the past three decades, the company has maintained its popularity with lightweight yet extremely durable bikes. It strictly controls the production process, and all bikes from Stevens are designed and assembled in the same city – Hamburg, Germany.
This explains why the name Stevens is always highly sought after in Europe.
4. Focus (1993)
There is no better testament to Focus than its founder – Mike Kluge, a cyclocross World Champion. With each designer being a passionate bike rider, this cycle manufacturer focuses on producing sport bicycles with high-end performance.
Germany's long heritage of craftsmanship, precision, and durability all converge in Focus products. The company currently owns more than 6 different bike lines, but the most prominent are still mountain bicycles and e-bikes. They always occupy the top positions for durability, safety, outstandingly robust design, and cutting-edge technology.
6. CUBE (1993)
Starting modestly with a production area of only 50m2, CUBE is now sought after in more than 60 countries worldwide. CUBE is proud to be one of the leading German bicycles brands in both quality and quantity. The company is offering a massive catalog of bicycles, the most prominent being still trekking bikes.
The special thing is that CUBE offers separate car lines for both children and women. Its bikes are lightweight and high-performance. Although the product is diverse and has many high-end variants, the price is very competitive compared to other suppliers in the market.
7. Kalkhoff (1919)
Kalkhoff used to be a vintage German bicycle brand with over 100 years of tumultuous business. Those ups and downs give the company the continuous perseverance to pursue innovation and creativity to open up new successful paths.
By entering the e-bikes market in 2007, it didn't take long for Kalkhoff to grow into one of the largest e-bike companies in the world today.
Kalkhoffs' City e-bikes dominate the German domestic market in terms of users. They have a quiet operation that brings unrivaled comfort to the user. Although Kalkhoff's e-bikes are all high-end, they are reasonably priced for the general public.
8. Derby Cycle (1988)
Owning Kalkhoff, FOCUS, and Raleigh, Derby Cycle is currently in the top 3 largest bicycle brands in Europe. More than 100,000 Derby Cycle e-bikes are sold every year, helping the company solidify its leadership position with a 13% market share in Germany.
Besides, the company's extensive product portfolio includes high-end mountains, trekking, city, cross, and road bikes.
Derby Cycle products exceed the DIN & EN standards by professional skill and strict high-quality production process. Not only that, but the company also expands its product ecosystem with bike rental and bike insurance solutions that provide a complete customer experience.
9. ROSE (1907)
ROSE started small yet grew big. Originally just a shop selling bicycles in the summer, the company has become a big name among famous German bicycle brands.
Owning a BIKETOWN of more than 300m2 right in the middle of Munich, ROSE is constantly growing with approximately 60 million euros turnover.
Behind the success of ROSE is versatility. The company is constantly pioneering in many fields to meet the market's increasing demand. Its bikes are always committed to bringing absolute safety, high quality, and reasonable price.
Currently, it is not only a bicycle retailer but also offers a variety of accessories and clothing.
10. Brennabor (1871)
Like any other established brand in Germany, Brennabor has a history of ups and downs and an admirable breadth of experience.
The company has been supplying bicycles, motorcycles, infant buggies, and later powered motor vehicles for more than a century. It owns many patents, and the most famous is the height-adjustable steering wheel – which is still used quite widely today.
Brennabor has come a long way since it first produced bicycles in 1892 to a cycle manufacturer specializing in providing e-bikes as it is today. Leading-edge technique, top-notch quality, and trendy elegant design – efforts to rejuvenate the image of Brennabor bikes have helped the brand win the loyalty of many young customers.
Final Words
German bicycle brands are synonymous with superior engineering and advanced technology. The love for German bicycles is skyrocketing globally, no less than Peugeot or other famous international brands. The 10 names above have stood out in the market; why don't you try to experience it?